MEMORIES ARE THE SPECIAL MOMENTS THAT WE LOVE TO SHARE WITH EVERY AUDIENCE.

Starting up again with the tribute in 2016, Jamie has an impressive personal collection of fine pictures & video's acquired from hundreds of shows.
Every event usually ends with 1 hour photo shoot and we love it. "My wife (Kimalisa) is my sound and lighting technician and a huge part of the show itself. We have a way of showing our funny sarcastic ways to each other in a way that fits into the performance and not only professionally, but in a comedic way that adds that extra touch that only we seem to offer". Here, we're all about celebrating Jamie's art to a loving audience.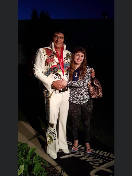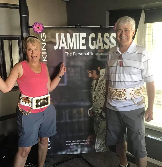 Many live streams during Covid to keep you entertained.